When I first learned about Magic Fabric pet throws, I realized that the couple who invented the fabric had created something unique that every dog and cat owner really needs: an attractive, chic way to protect their furnishings and clothes from their pets' fur. That's why I invited them to become sponsors of my show so I could spread the word about such a practical and lovely accessory.
We all want to keep our furnishings clean but does anybody really want to have cheap looking paw-printed polar fleece blankets draped on their furniture or bed? Plus those animal-print throws are so lightweight and insubstantial that when the dog or cat jumps up on them, they crumple up and the pet winds up being in contact with your bed or sofa anyway.
Enter Magic Fabric!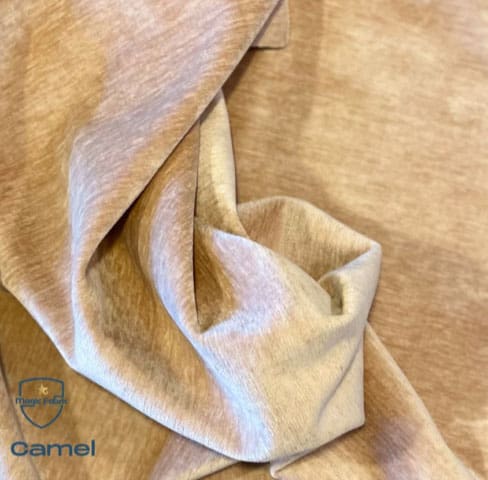 Until now there has not been a classy, attractive throw to toss across a chair, sofa, bed or even our own laps when our furry child climbs up next to us (or in the case of cats and wee doggies, all over us!). Every pet sheds fur! Every pet has less-than-pristine paws! And often slobbery mouths, too!
The science behind the material has made it waterproof, antimicrobial, anti fungal and odor, stain, scratch and soil resistant. At the same time it looks and feels luxurious.
Practical Luxury
The beauty of the Magic Fabric material is that it is weighty so it stays in place wherever you drape it. The colors are neutral, beautiful earth tones that make you wish all your furniture was covered in it! But now you can protect your furniture with a throw that looks good in that room so you can welcome your pets up beside you without a worry in the world – and look good doing it.
Look how elegant my Maisie looks on the Magic Fabric throw I got to match her Blue Weimaraner gray coat!