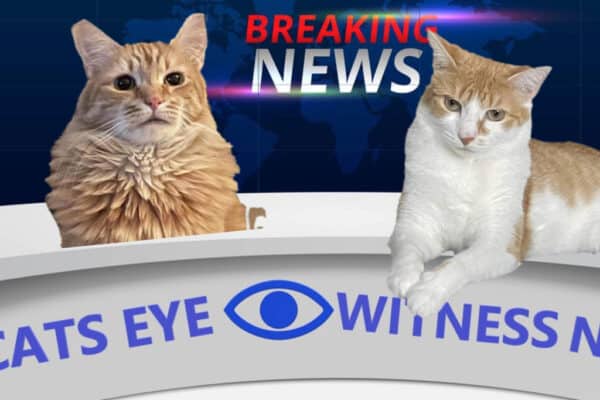 If you've been to the Festival in any of the previous five years, you already know what an uplifting experience it is to be surrounded by fellow cat lovers as you watch a series of short films that celebrate the magnificent felines who share our world. There are 17 films this year – a mix of documentary, animation and even a funny narrative film with actors and a script. The Premiere is especially exciting because many of the filmmakers are coming into town to see for themselves what the shared cat-lover's experience is all about!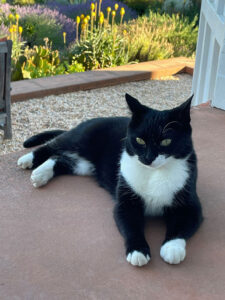 If you've never been to the NY Cat Film Festival – if you've never had the chance to be part of an audience sharing the "oohs" and ahhs' of cat love together in the dark – then do yourself a favor and COME! The premiere will be the only showing of the 6th Annual Festival anywhere in the New York City area, so don't procrastinate! You'll kick yourself if you miss out – and if you come you'll be really glad to have this unique experience.
There are 17 really special films this year, each one a delight because they are so different from another. It is really hard to cherry pick any of them because all the films are gems, but to start at the beginning, the nearly two hour festival program is sprinkled with a series of very short films called Cat Knows You, directed by Michael Pickering, that are snippets of philosophy and advice from a cat you'll never forget (after you stop laughing and scratching your head at the same time!). Pickering is coming into town for the Premiere, along with his daughter, who does the unforgettable voice-over for Cat.
There are two brain-teasing films by director Kim Best (recipient of the 2022 NY Cat Film Festival Visionary Award). One film is Seen at Last, in which a philosophical cat poses the question of whether others see you as you see yourself, and Insomnia, in which a cat with sleeping issues bemoans being misunderstood. Cat's Eye Witness News, directed by New Yorker MIchele Campbell, is part of her series featuring darling feline news reporters Finny and Dazie, who happen to be talking cats. Two school friends – Lorelei De Armas & Julian Wood – are coming to the Premiere with their parents to se the film they co-directed and appear in – The Cat Duet, in which they sing Rossini's "Cat Duet."
A Cat Called Rumi is a first time film by Diana Rousseau, honoring the feral cat she fell in love with; Willow's Tale is an animated film directed by Linda Malik and the neurodiverse artists of The Center for Learning Unlimited's Brainstorm Productions, about a black cat with wild daydreams.
Set aside the date – 12 Noon on Saturday October 21st – and let me welcome you in person at the Village East theater, 12th Street at 2nd Avenue. Dr. Elsey's the Founding Sponsor of the NY Cat Film Festival, will be sending goodies for everyone attending the Premiere.
Be happy knowing that 10% of your ticket goes to the Meow Parlour cats, a non-profit cat cafe where the adoptable cats are rescued from local shelters and hang out with people as they await their furever homes.