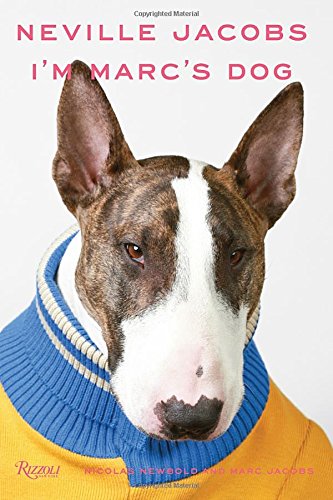 Tracie Hotchner's year-end list of happy tales.
Need a last-minute gift?
From adorable photos, to laugh-out-loud humor, plus helpful tips: these delightful reads will capture your coffee table.
Happy holidays from my pack, to yours!
Neville Jacobs: I'm Marc's Dog, by Nicholas Newbold
The world as seen through the eyes of fashion icon Marc Jacobs' dog.
Fly Dogs, by Todd Berger
Photos of exuberant canines bounding for joy.
Men with Cats: Intimate Portraits of Feline Friendship, by David Williams
A photographer celebrates men and their cats in a series of portraits.
How to Get Ahead In Business with Office Cat: Meownagement Guide to Purrfessional Success, by Ariana Klepac & Pete Smith
Advice from kitties on how to conquer the world.
Zen Dogs, by Alex Cearns
Sweet-puppy portraits of dogs chilling out.
The Shepherd's View: Modern Photographs from an Ancient Landscape, by James Rebanks
A stunning account of a shepherd and his flock
Cat Castles: 20 Cardboard Habitats You Can Build Yourself, by Carin Oliver
Make your own cat havens.
Life Works Itself Out (And Then You Nap), by Keiya Mizuno & Naoki Naganuma
Advice for happy living, plus cute pictures of cats.
Dogs and Their People: Photos and Stories of Life with a Four-Legged Love, by BarkPost
Anecdotes, stories, photos, and insights from the contributors of BarkPost.
The Dog Bible: Everything Your Dog Wants You To Know, and The Cat Bible: Everything Your Cat Expects You to Know, by Tracie Hotchner
Guides to good living for you and your best friends.
—Tracie Hotchner
(Have a comment? Share it on Facebook.)