My Friends Make America's #1 Litter – The New York Times Says So!
I am bursting with pride over something I have no right to be personally proud about because I did not accomplish it myself — but that doesn't stop me from feeling Hooray Happy! by association. The cat litter and food company Dr. Elsey's has been a fundamental supporter of all my pet information and entertainment projects for well over a decade. They have been an unwavering sponsor of my NPR show DOG TALK® (and Kitties, Too!) [and never complained that kitty cats get second billing!], supporting my embrace of a platform on which to express my unfettered opinions and invite experts and authors from around the world to discuss animal wellness.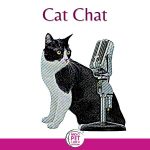 Dr. Elsey's single-handedly revived my radio show CAT CHAT® (which had been a live call-in show on the Martha Stewart channel of Sirius for nearly 8 years until the channel was cancelled) by sponsoring it as a weekly podcast with many of the same feline-devoted audience.
Dr. Elsey's is completely responsible for the very existence of the NY Cat Film Festival™, of which the company is the Founding and Continuing Sponsor. That happened because Gina Zaro, who is the Director of Marketing at Dr. Elsey's company (which is privately owned by Dr. Bruce Elsey and his wife Kathy) waved a magic wand when she felt cat lovers deserved a film festival like the NY Dog Film Festival™ I had already created. Turns out she's a smart businesswoman, because beyond growing Dr. Elsey's brand to Number One in the country, Dr. Elsey's has delighted cat lovers who flock to the NY Cat Film Festival™ — they buy twice as many tickets as the dog lovers do in the dozens of cities across America and Canada that we visit every year! We'll see if that still holds true when the 4th Annual NY Cat Film Festival premieres on Saturday October 16th, Global Cat Day, for the first time at the historic Village East by Angelika in New York City. We'll be benefiting the Feral Cat Alliance as we have every year, just as we give a portion of every ticket to other local cat welfare groups in every city where we play.
So here's the Oom-pah-pah brass band tuning up part of my proud happiness: Dr. Elsey's beat out sixteen other top cat litters in an independent test run last month by none other than the New York Times "Wirecutter!" That's a really big deal. I knew that Dr. Elsey's was already the top-selling litter on Amazon, but this places an official crown on their head. For many of us, the Wirecutter column in the Times has replaced "Consumer Reports" as the go-to destination for product reviews and recommendations — it has NYT-level smart writing, is thorough, objective (and transparent that their work is supported by affiliate fees if you purchase anything from their links). You can get lost in there perusing all their conclusions about hundreds of products.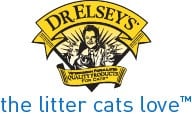 The Wirecutter tested 17 cat litters and who came out on top? The wonderful, well-deserving folks at Dr. Elsey's — which is still privately owned and run [instead of selling out to venture capitalists like so many pet brands]. They care about the environment: they moved their whole operation to Wyoming to be more green and efficient by being close to the material they mine for the litter. And Dr. Elsey has donated many millions of dollars of his company's revenue to the Multiple Myeloma Research Foundation to help find a cure for people with the disease, like his wife. The point is, it's a truly wonderful company for multiple reasons. But as far as your cat's litter box is concerned, you don't have to take my word for it. Here's how the Wirecutter describes it:
The stinky, sometimes sticky mess that cats leave in the litter box is easier to handle if you have the right cat litter. After two years of testing 17 cat litters, we think Dr. Elsey's Ultra does the best job of making litter box chores a little easier, because it masks odors, clumps well, and keeps dust to a minimum. Plus, it's cheaper than many other options—an important factor, considering this is something you'll use a lot of in a cat's lifetime.
—Tracie Hotchner
(Have a comment? Share it on Facebook.)
Dr. Elsey's is a sponsor on Radio Pet Lady Network, by our invitation.