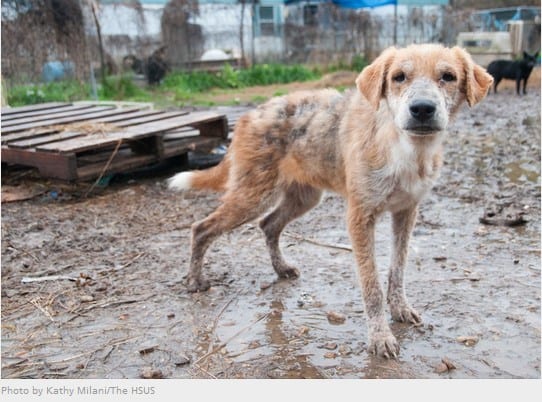 Embracing #GivingTuesday
Today on my show Humane Talk I heard from Kim Alboum, the director of the Emergency Placement Partners program for the Humane Society of the United States.  I wanted to know more about how she and HSUS were celebrating #GivingTuesday. This day is the ultimate antidote to the rampant consumerism of Black Friday, when everybody is urged to Buy! Buy! Buy! and get "deals" on their purchases. Kim suggested that a way to "get a great deal" would be to give to animals in need and extend the gift: for every $1 you donate on Giving Tuesday to HSUS, their fund for emergency services for the animals will get a bowl of super premium food from Halo — which is called "America's best loved holistic brand" (and Halo loves the work of the Humane Society of the US).  Kim and I also discussed how important it is — beyond the #GivingTuesday donations to HSUS — that people in the animal welfare community stop squabbling among themselves and making judgments. We need to give respect and kindness to the shelter workers, who are the first line of defense, especially in emergency situations, taking in animals so that their journey to Forever Homes can begin.
#GivingTuesday donations can also be done on Facebook: facebook.com/donate/10154201036482842/
—Tracie Hotchner
(Have a comment? Share it on Facebook.)
Halo is a sponsor on Radio Pet Lady Network, by our invitation.