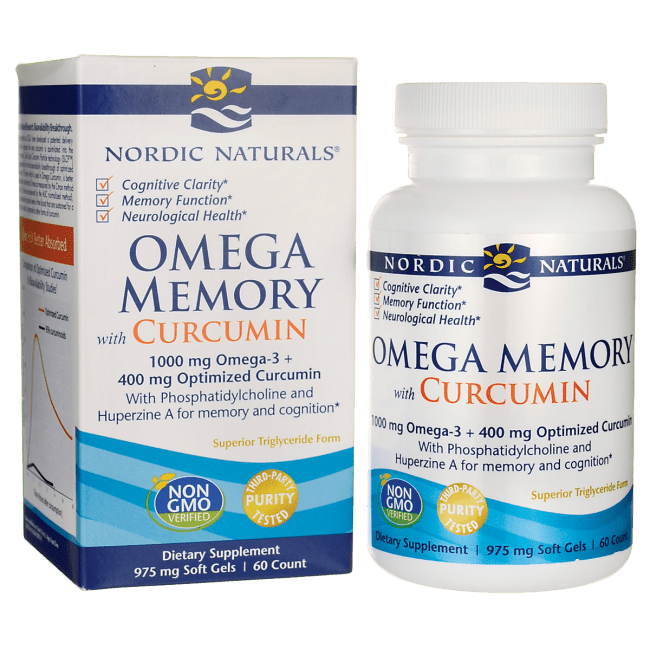 Curcumin and Omega 3 Fatty Acids are Brain Food for Pets and People!
Watching 60 Minutes recently, I saw an episode on the health value of curcumin, which is derived from the spice turmeric, a member of the ginger family.  It turns out that curcumin has been historically appreciated in many cultures as a powerful antioxidant and sought after for its anti-inflammatory properties. Modern science is studying curcumin and finding solid evidence for its power — and that the root is proving to be especially good for brain and memory health.
60 Minutes went to the laboratories of the esteemed Baylor College of Medicine in Texas, which has been conducting studies on curcumin as an anti-cancer agent as well as a valuable agent for Alzheimer disease and dementia.  Their study is showing remarkable positive results for brain function in people who are given curcumin supplements.
Personally, I have this sinking feeling feel that my "memory disc" is full! and there's no room for anything more — and worse yet, that I cannot quickly retrieve what is stored there!  We baby boomers seem to be hyper-aware of the vulnerability of our brain function and worry that our mind is not as sharp as it once was.  If you're like me, the more tasks that pile up on your plate as you age, the more you worry about whether your brain can manage as well as it used to.
I am excited that Nordic Naturals has added curcumin to one of their new supplements, Omega Memory. My dogs are already on the company's Nordic Pet supplements and I have been taking an array of Nordic Naturals fish-oil capsules for years — but now I am focusing on this new one with curcumin for memory.  It's only been a month so I cannot tell yet whether the supplements are helping me retain and retrieve stored information, but I certainly hope so!
I feel more secure knowing that while omega-3 fish oil capsules are helping the rest of my body maintain optimal health,  I am giving extra protection to my  precious brain cells with the Omega Memory caps twice a day.  I'm sure we all feel frazzled during the hectic holidays — with things to buy,  places to be, and a To Do list as long as your arm — so now I've given you an idea for the perfect healthy "stocking stuffer' to give yourself (and anybody else whose brain you admire!).
—Tracie Hotchner
(Have a comment? Share it on Facebook.)
Nordic Naturals is a sponsor on Radio Pet Lady Network, by our invitation.